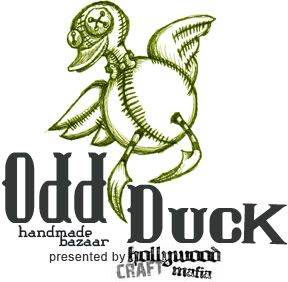 Odd Duck Bazaar is an annual indie craft fair, artisan show case and music venue rolled into one. Join us March 27th for a day of unique handmade crafts, fresh food and live DJ music @ the Historic Davie Schoolhouse.
We are currently looking for Odd Duck vendors.Calling all makers of handmade goods, crafts, art, music and food: "We want you!". Visit our
vendor center
for more information.
I can't believe what a great response we are getting so far. If you'd like to vend, be sure to fill out an application as soon as you can. Feel free to comment or message me with any questions.